Changzhou Almaden Co., Ltd., has been included in the list of innovative leading enterprises in jiangsu province, which was released by jiangsu provincial department of science and technology recently.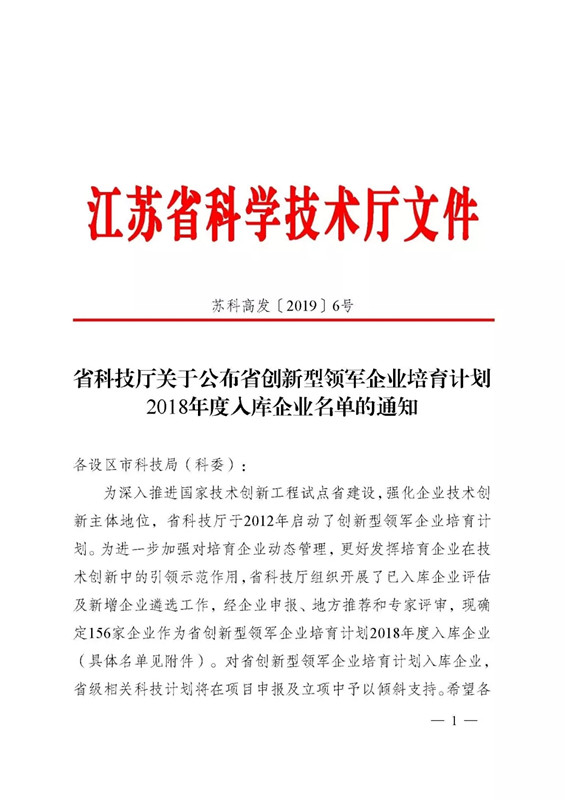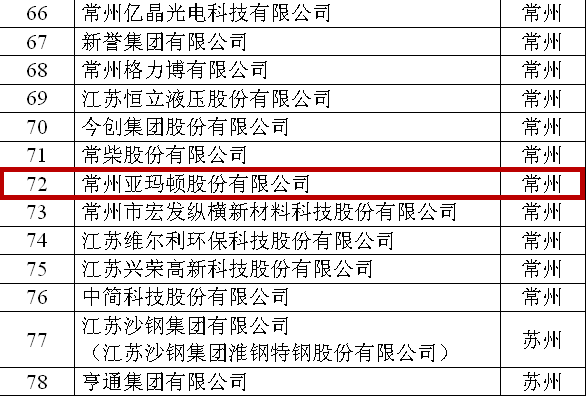 It is reported that the science and technology department of jiangsu province launched the innovative leading enterprise cultivation program in 2012, aiming to promote the construction of national technology innovation project pilot province and strengthen the main position of enterprise technology innovation. In 2018, a total of 156 enterprises in the province were selected into the warehousing enterprises of the provincial innovative leading enterprise cultivation plan for 2018. For the enterprises of the provincial innovative leading enterprise cultivation plan, the provincial related science and technology plans will give preferential support in project application and project approval.
Almaden has always been committed to innovation as the primary driving force for high-quality development, and attaches great importance to the deep integration of science and technology and industry. Under the vigorous cultivation and support of national and provincial governments, armaton is making continuous progress towards the goal of becoming an innovative leading enterprise with international competitiveness. In the future, we will adhere to the spirit of independent innovation and excellence, deepen the construction of innovation system, increase the investment in research and development, and ensure that we will always be at the forefront of scientific and technological innovation, provide customers with products with high quality and high added value, and output high-quality power for the photovoltaic industry.
Tags: