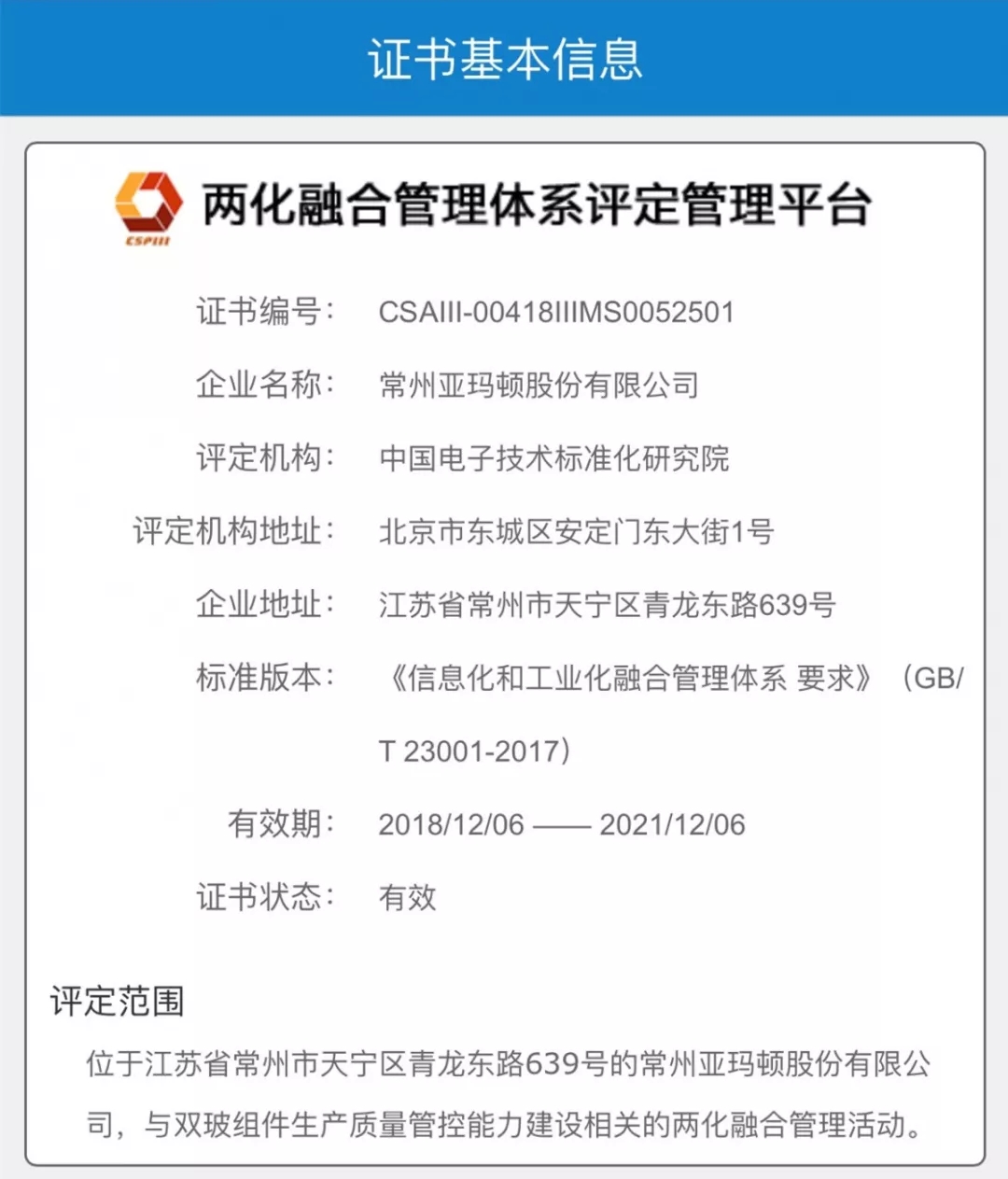 Recently, changzhou Almaden co., ltd. successfully obtained and issued the certificate after the announcement of the evaluation and management platform of the two-oriented integrated management system of the ministry of industry and information technology.
In may this year, according to the ministry of industry and related requirements, changzhou Almaden actively launch two integration management system of construction and operation, through the China electronics technology standardization institute team conducted a process-based first phase and second phase of the on-site audit, through the ministry of compliance review, review, publishing, smoothly through the evaluation of audit, the successful completion of two jitc integration management system certification.
Since the promotion of integrated management system construction,Almaden has proactively explored and practiced in accordance with the system standards and requirements, and achieved good results in production quality control capacity construction, etc., and was successively awarded as "national standard integrated management system pilot" and "2018 jiangsu province demonstration intelligent workshop". The completion of the integrated management system marks a new stage of Almaden's integrated management system.
Tags: